Lisa Badger Glasswork Colin Badger Metalwork
The Edinburgh Festival with 3D/2D was a great success– please feel free to get in touch through our contact page! We take commissions and are working from our studio in Lunan Bay, Angus, still delivering purchases & orders ourselves within the UK. If you've been considering placing an order, do get in touch- we will happily create from your ideas, photos & sketches online, and we're having more time to get things done!
We're tidying up the Lunan Church Studio to make it more visitor friendly, and in partnership with the new Lunan House Hotel next door, plus their campground & cafe at the beach nearby, we will have many options available for a visit to this beautiful area when the conditions are better for the public to gather again. Shown here: Lunan House Hotel's new large bar, with tables and benches supplied by Hawkhill Hotworks
Stay well!
Colin & Lisa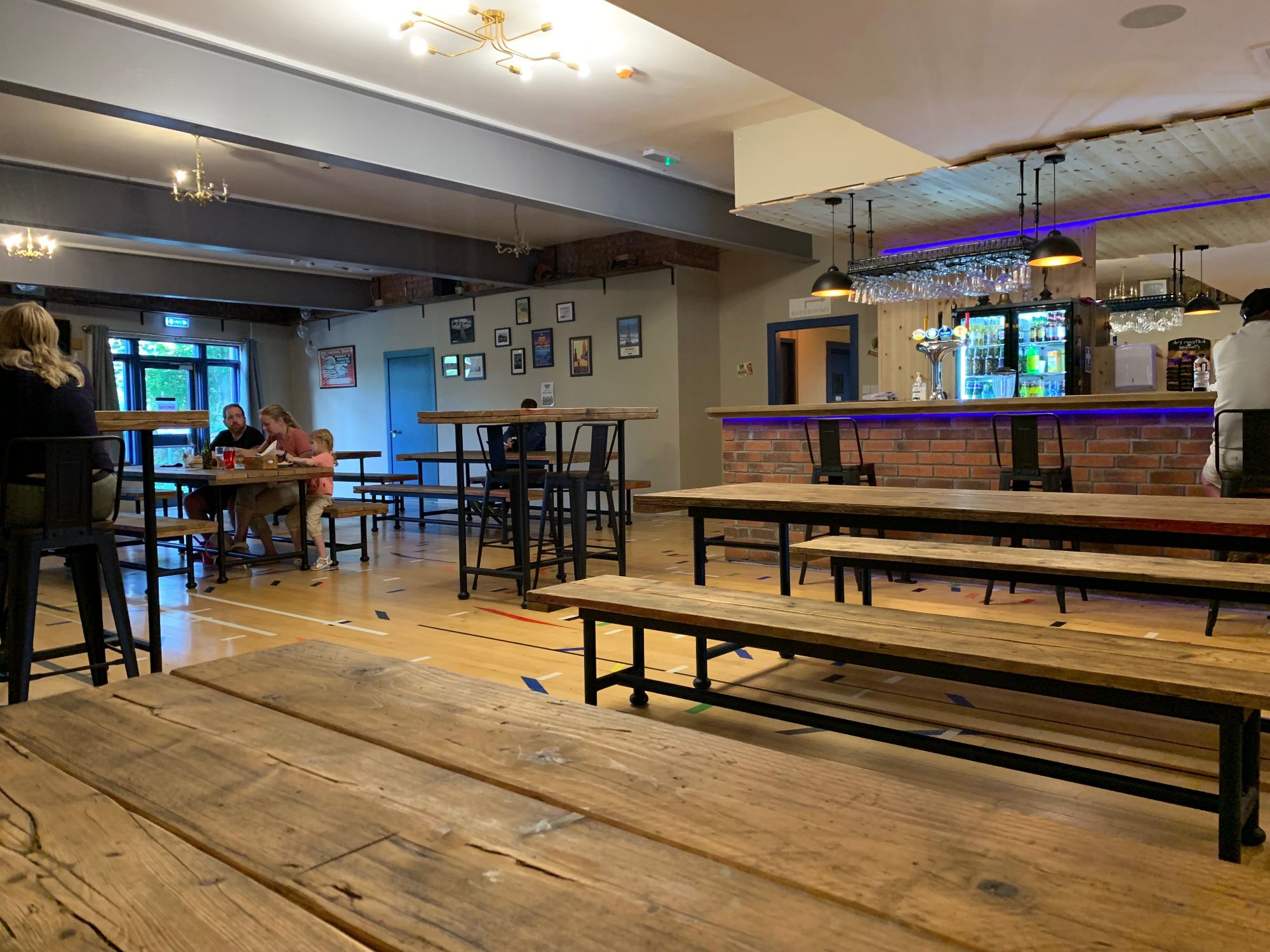 Hawkhill Hotworks design & make distinctive, beautiful wrought iron & fused glass heirloom quality furniture with wood accents, plus fabulous lamps & art glass, splashbacks, and fused glass windows featuring exceptional glasswork by Lisa Badger alongside masterful metalwork by Colin Badger. Hawkhill Hotworks is well known for distinctive and fully functional designs that show a care for comfort and ease of use as well as originality.
Shown here- Lisa Badger's latest Koi design splashback- note water ripples...