Themes
Here are some basic design themes that Lisa revisits for glass tiles in furniture and artwork. While these shown are recogised as her specialties, her work is always developing. Movement, balance and colour are influences in all.
Primordial Soup refers to a theme that Lisa has been exploring for over 15 years, concerning the world of teeming life forms unseen without a microscope, and the life force in general. The subjects are drifting in fluid suspension, weightless and interacting.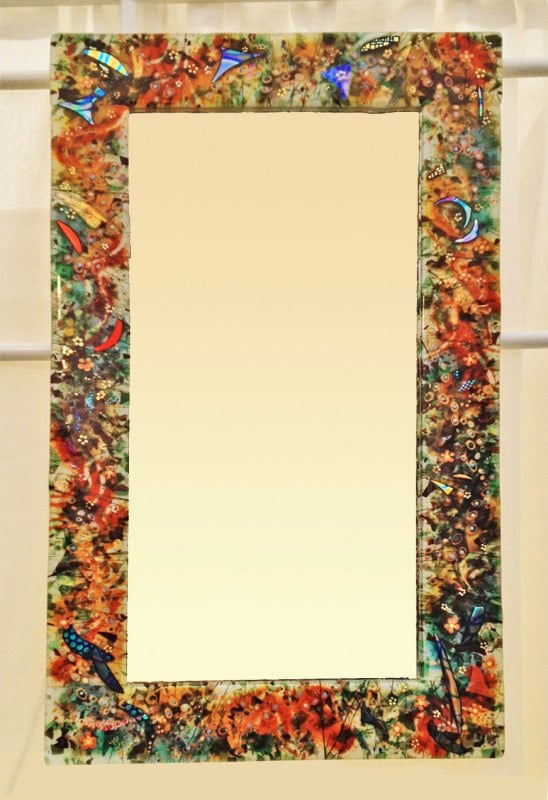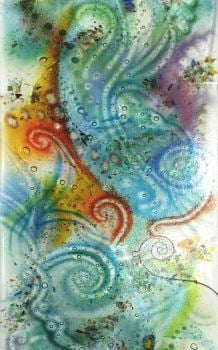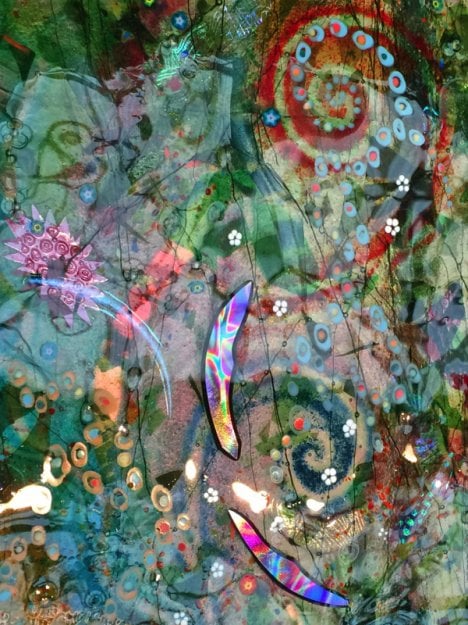 Lisa has been refining the Koi series for many years, trying to achieve realism and movement in her depictions, including water ripples and floating pond greenery. The Koi types shown are based on popular collectable versions.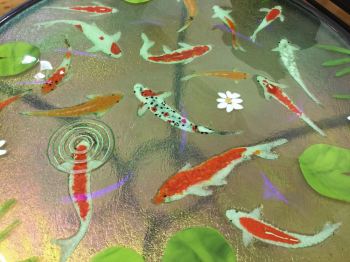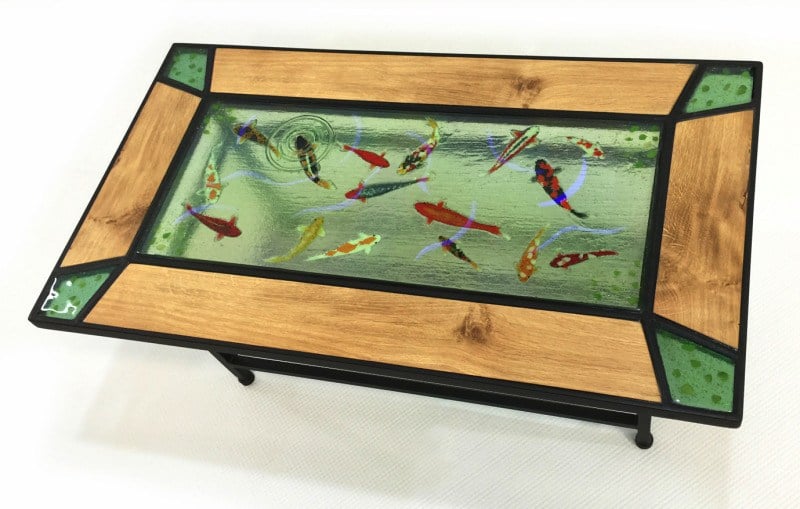 A design Lisa has been developing for a while is "Stained Glass", which combines pieces of glass in abstract with opaque black linework, making a stained glass effect that is one piece of glass.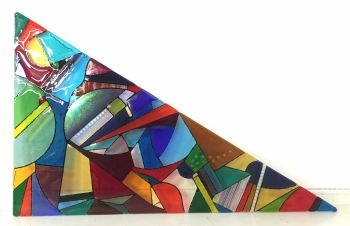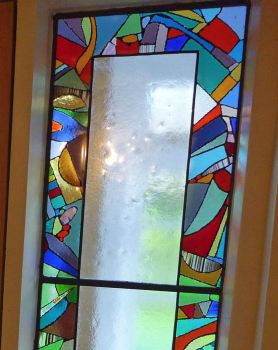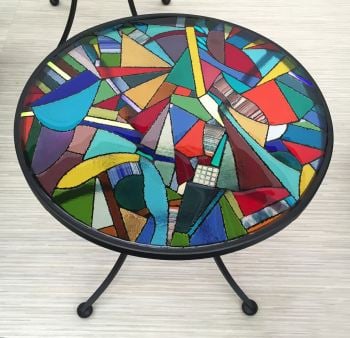 A more recent development is the Flowers series. Designs can include a specific grouping, such as Scottish wildflowers or garden flowers from a collection. Lisa creates the flowers from glass shards, enamels, and various other types of glass.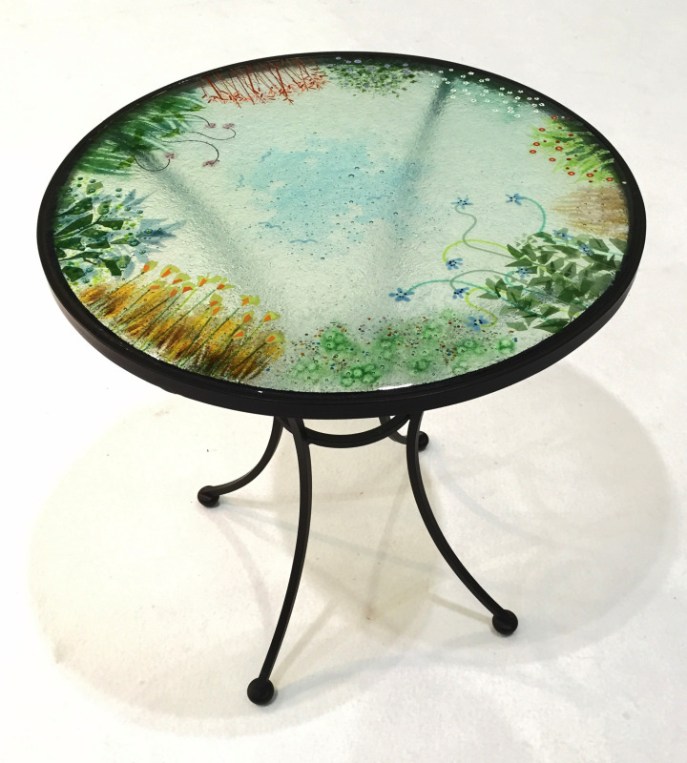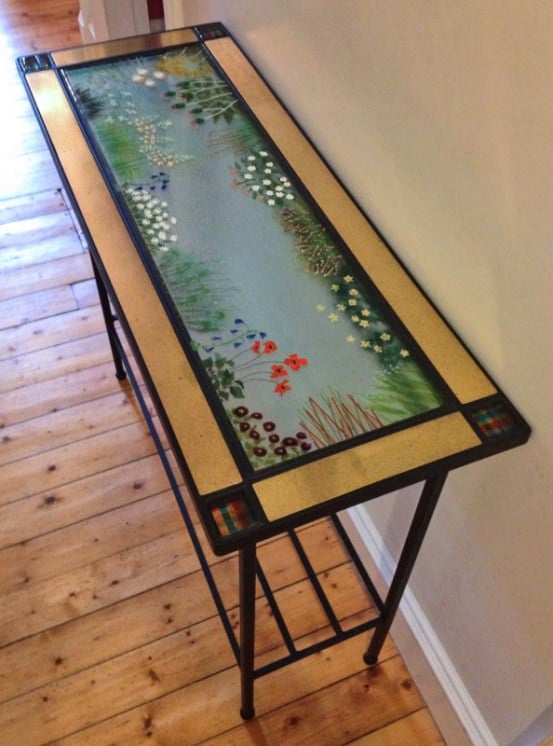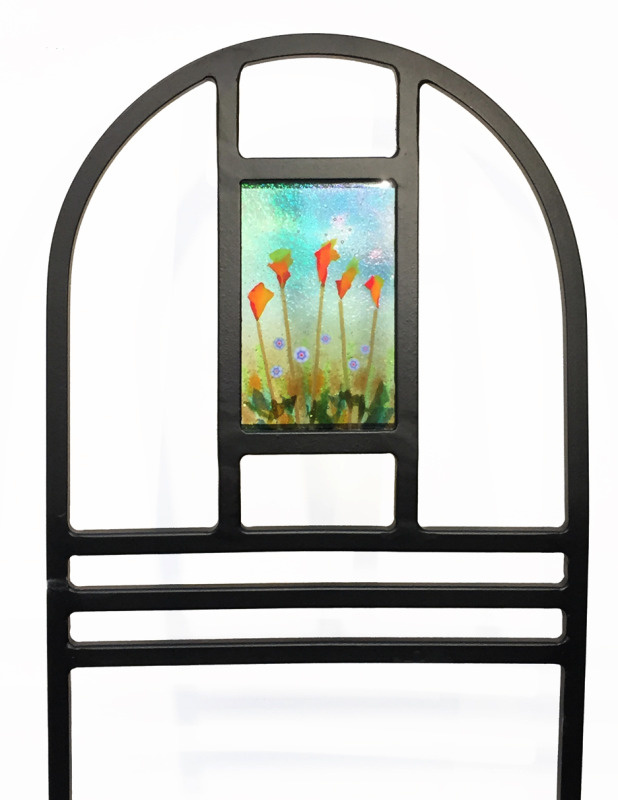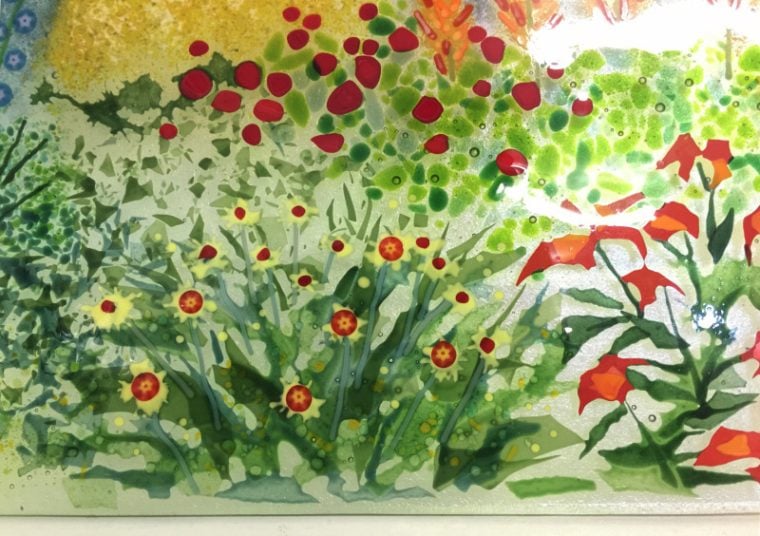 Lux Boheme is a series of Lisa Badger's geometric designs inspired by tribal carpet and mozaic disciplines. She employs colour theory to create a balanced energetic design that is unique to each piece.

A more formal plant based design is called Frond, which has elements of textiles and can be produced in a wide variety of colourways. The "fronds" are in relief underneath the glass.